Bardstown
Rear-End Car Accident Lawyer
A rear-end automobile accident happens more frequently than any other type of automobile accident according to a National Highway Traffic Safety Administration report. A rear-end collision is a car accident in which one vehicle collides with the rear of another vehicle that is usually either stopped or slowing for traffic. It is common for these types of accidents to occur at traffic lights, stop signs, constructions zones or on any roadway where traffic is coming to a stop for any reason. Rear-end accident commonly are caused by drivers that are inebriated, distracted, or traveling at a speed to fast for the conditions. Serious injuries commonly occur in rear-end accidents.
Fortunately, a Bardstown rear-end car accident lawyer can help. If you were injured in a rear-end collision by a negligent driver, seek legal guidance from a skilled car wreck attorney immediately so that you know your legal options.
Can a Lawyer Help With My Rear-End Accident Case?
An injury lawyer with experience representing rear-end automobile accident victims can assist you as you proceed with the filing of insurance claims for damages to your property and your injuries. A law firm can gather favorable evidence, gather your medical records and bills, communicate with the insurance companies on your behalf so you don't have to, track down and interview witnesses, and argue the facts as they relate to the applicable law in your case in order establish fault against the other driver. It is imperative to establish a strong case to counter any argument the insurance company might throw your way. An experienced lawyer knows how to effectively communicate with insurance companies. If the insurance company does not make a fair offer on your case, a Bardstown injury attorney can file a rear-end accident lawsuit on your behalf in order to seek the justice and compensation you deserve.
Can Any Fault Be Placed on Me if the Other Driver Rear-Ended My Vehicle?
Most people assume that if a driver hits the rear of their vehicle it is always the other driver's fault. Most of the time that is probably true. However, depending on the specific facts of the rear-end collision accident, a trier of fact (such as a jury) could determine that the person driving the vehicle that was struck in the rear was partially or entirely at fault for the accident. All injury victims in a rear-end accident still must prove the alleged at-fault driver was in fact legally at fault for the accident. For example, a driver that strikes a vehicle in the rear may claim they were "cut off" right before the accident, or that the vehicle in front of them slammed on their brakes suddenly and without any particular reason.
It could also be the case that you were struck in the rear by a vehicle that was struck from behind by yet another automobile. These types of collisions can make your accident claim complicated and it is often the case a lawsuit must be filed in these scenarios for the purpose of investigating your case further to determine the liability of each driver. Allow a skilled attorney to help you prove the other party was responsible for the rear-end collision.
Common Injuries Caused by Rear-End Accidents
In rear-end accidents, victims commonly sustain injuries from whiplash or a painful neck injury. When a rear-end collision throws the head back and forth with force, muscles and ligaments may be extended beyond the normal range of motion and cause splitting of soft tissue. Whiplash can also cause damage to the bones and discs in the spine. Other injuries that may occur from rear-end accidents can include back injuries, traumatic brain injuries from the head striking the interior of the vehicle, and airbag injuries. A skilled lawyer could help you fight for fair compensation following a severe back-end accident.
Talk to a Bardstown Rear-End Car Accident Lawyer
If your medical bills are piling up and you are losing income from being off work while trying to recover from a rear-end automobile accident, an experienced personal injury attorney may be able to help. Obtaining compensation during this difficult period in your life can be crucial to your future. A Bardstown lawyer may help protect your rights to compensation. Don't wait, call Tate today for your free consultation! We here at the Meagher Injury Lawyers focus solely on the area of personal injury law. With legal guidance, you may be able to ensure that you do not miss out on your chance to the compensation to which you are entitled.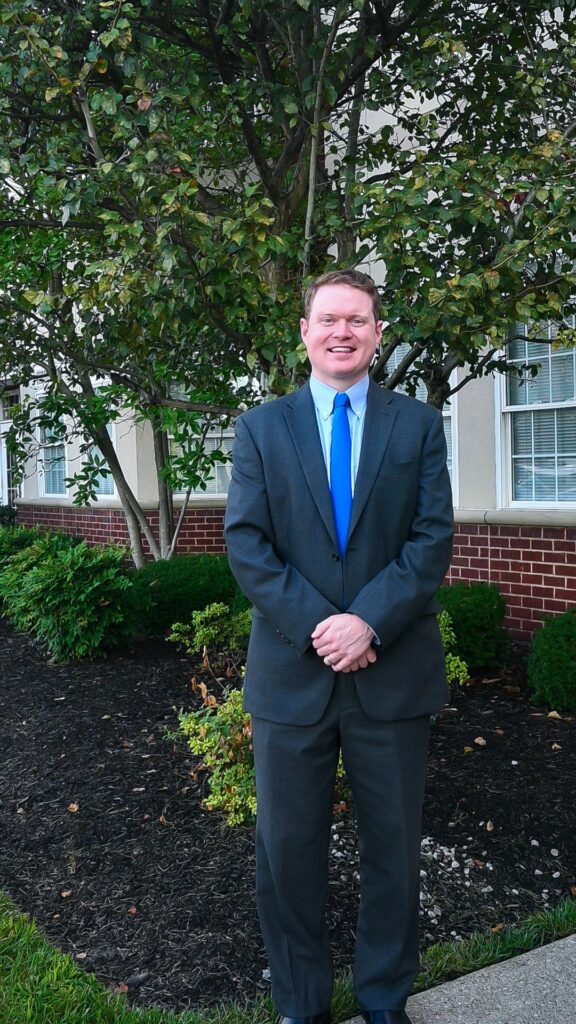 MEAGHER INJURY LAWYERS
PRACTICE AREAS
TESTIMONIALS
WHAT OURCLIENTS SAID
I Could Not Have Asked For A Better Lawyer
Mr. Tate Meagher represented me and I could not have asked for a better lawyer. Tate was responsive, kept me updated and in a timely manner, showed empathy and compassion, and worked extremely hard on my case. He not only worked with me, he worked for me, and fought hard on my behalf. Tate always had my best interest at heart. I was extremely pleased with the outcome of my case and I had a wonderful experience under his representation. I would recommend Meagher Injury Lawyers (Tate Meagher) to anyone seeking a lawyer.
Dara
You Need Attorney
Tate Meagher
Attorney Tate Meagher did an outstanding job representing me following a car accident o could not be happier with his services. He is very responsive and he fought very hard for my case. He did not ever give up. So if you are looking for an attorney who will fight hard for you and win, you need Attorney Tate Meagher.
Brandy