Mount Washington
Personal Injury Lawyer
There are many types of personal injury cases. At Meagher Injury Lawyers, we most commonly handle car accidents, motorcycle wrecks, truck accidents, pedestrian accidents, bus accidents, dog bites, and slip/trip and fall cases. No matter what accident you were in, many steps are involved in a successful injury claim. A Mount Washington personal injury lawyer can guide you through the legal process to improve your chances of recovering the compensation you need. Contact a skilled accident attorney to learn more about your legal options.
How A Mt. Washington Personal Injury Lawyer Can Help
Gathering Evidence In An Accident Claim
One of the most critical parts of any injury claim is gathering car accident evidence to prove your case. This includes obtaining or taking any photographs of the accident scene of the incident or pictures depicting your injuries. It also includes gathering your medical records and bills for medical treatment. Collecting all the critical evidence on your own can be difficult if you suffered catastrophic injuries in the accident. A dedicated attorney could assist you in your personal injury case by requesting security footage and communicating with your medical provider to obtain your records.
Communicating With Insurance Companies
An accident victim's choice of how or when to communicate with insurance companies is also important. For instance, it is recommended that an injury victim never provide a recorded statement to the insurance company until they have retained and/or spoken with an attorney first.
With the exception of discussing the client's property damage claim and being placed in a rental vehicle following a car accident, a personal injury lawyer should inform insurance companies to refrain from contacting their client and instead direct all communications to the attorney's office. Other times when communication by a lawyer with an insurance company may be necessary is when the accident victim has an underinsured motorist claim or uninsured motorist claim that needs to be set up by the insurance company or when the injury victim needs evidence preserved by the at-fault entity in an automobile accident or slip and fall case.
Navigating Uninsured/Underinsured Motorist Claims
In car accident cases, an uninsured motorist claim is a claim against your insurance carrier (or the insurance carrier insuring the vehicle you occupied during a car accident or the insurance company insuring a vehicle owned by a family member with which you reside) that occurs when the driver of the at-fault vehicle does not have enough insurance coverage to cover an injury victim's damages. In Kentucky, a vehicle owner's minimum insurance limit for bodily injury liability is $25,000.00 per person and $50,000.00 per accident. Often this limited coverage does not adequately cover the injury victim's damages like medical bills, lost wages, pain, and suffering, or mental anguish.
An accident attorney in Mount Washington can investigate to determine if the client has any underinsured motorist coverage to pursue. If there is uninsured motorist coverage to pursue, it is important that the accident victim provide adequate notice of their intent to accept a policy limits settlement with the at-fault driver's insurer before entering into such a settlement with the other driver's insurer. If an injury victim does not follow the required procedure set out by Kentucky case law and statutory law to provide proper notice to all underinsured motorist carriers, the underinsured motorist claim is barred, and the injury victim is barred from further pursuing any underinsured motorist claims.
Sending Anti-Spoliation Letters
As noted above, communication with insurance carriers, or at-fault entities, is also important in slip/trip and fall cases. In these cases (and other types of cases as well), it is crucial to send the at-fault entities and/or the insurance carrier what is known as a spoliation letter to ensure that certain evidence—like surveillance video footage of the incident—is preserved.
Filing A Personal Injury Lawsuit
If the insurance company denies your claim or does not make a reasonable offer, your only recourse is to file a personal injury lawsuit and prosecute the case. Lawsuits must be filed timely, or the statute of limitations will bar your claim.
An attorney can determine the statute of limitations for your claim after evaluating your personal injury case. Once a lawsuit is filed, a local attorney can help guide you through the litigation process. Many injury cases take years to resolve, and several steps can be necessary to prove your claim during the litigation process.
Mount Washington
Personal Injury Statistics
Mount Washington is no stranger to personal injury. Bullitt County reported 1,685 total car accidents in 2020. Of those, 11 were fatal, 323 people were injured, and 1,351 resulted in property damage.
In Mount Washington, some of the areas most notorious for roadway crashes include:
Old Mill Rd. — 47.36% of accidents
Bardstown Rd. — 25.12% of accidents
Kings Church Rd. — 4.019% of accidents
Flatlick Rd. — 2.699% of accidents
Nationwide, Kentucky is ranked third for most preventable-injury-related deaths.
The National Safety Council reported:
8.2 slip and fall deaths per 100,000 population
19.2 motor vehicle deaths per 100,000 population
Injury statistics in Mount Washington, KY, show that injuries are mostly preventable and sometimes fatal. A Kentucky attorney at Meagher Injury Lawyers can help you pursue a personal injury claim or wrongful death claim.
Personal Injury Resources
In Mount Washington, KY
Whether a car accident, slip-and-fall, or workplace accident, the aftermath of a personal injury can have you scrambling to pick up the pieces. Here are a few resources to use for your next steps forward.
Goins Automotive Service
Need car repairs? Goins Automotive Service is a 4.8-star rated automotive repair shop in Mt. Washington, KY.
Goins Automotive Service
1098 N Bardstown Rd.
Mt. Washington, KY 40047
Forever Young Chiropractic
Forever Young Chiropractic is a chiropractic office offering relief, corrective, and wellness care in Mt. Washington, KY.
Forever Young Chiropractic
138 East Brooke Ct., Suite 100
Mt. Washington, KY 40047
Kentucky Dog Bite Laws
Kentucky Revised Statute 258.235 details dog owners' responsibilities when their dog attacks a person or livestock. The statute also goes over the rights of individuals who have been attacked or have another person's dog trespass on their property.
Kentucky Fault Laws
Most personal injury cases are negligence-based, meaning you must prove the other party was careless to be awarded damages. Kentucky's fault laws detail how fault is assigned in personal injury cases and your rights as a claimant.
A Mount Washington Personal Injury Lawyer Helping Clients
Navigate Tough Times
Personal injuries can be life-altering. When you or a loved one have been injured due to someone else's negligence, you have the right to be compensated for your damages. At Meagher Injury Lawyers, we help injury victims set things right by pursuing maximum compensation for all types of injury cases.
Here are our practice areas for Mount Washington, KY:
FAQ: Mount Washington
Personal Injury Cases
Can I still claim damages for a car accident that was partially my fault in Mount Washington, KY?
Possibly, Kentucky follows the comparative negligence rule for personal injury cases. That means that if you and the other driver were partially to blame for the accident, the damages available to you would be reduced by the percentage you were found at fault. So if you have$100,000 in damages in a case that you were found 25% at fault and the other party was found to be 75% at fault, you would walk away with a $75,000 recovery provided the other party had sufficient insurance coverage.
What is the statute of limitations for personal injury lawsuits in Kentucky?
You have one year from the date that your injuries occurred to file a personal injury lawsuit to recover damages for those injuries. However, the exception to this rule is for automobile accident injury cases. In automobile accident injury cases, you have a minimum of two years from the date of the car accident that caused your injuries to file a lawsuit. After that, you will no longer have a right to seek compensation. Our personal injury lawyers at Meagher Injury Lawyers can help you protect your rights by getting started on your case right away.
What if an uninsured or underinsured driver hits me in Kentucky?
If you're hit by an uninsured or underinsured driver in Kentucky, you will need to file a claim against the underinsured and uninsured coverage on your insurance policy to claim damages. An attorney can help you file such a claim to cover your medical expenses, lost wages, and pain and suffering damages.
Contact A Mount Washington
Personal Injury Attorney
Have you been injured in an accident in Mount Washington, KY?
A Mount Washington personal injury lawyer can help you by:
Evaluating the circumstances of your case.
Gathering the necessary evidence for your case (including obtaining all medical records and bills).
Advising you of your legal options.
Aiding you in the claims process by dealing with the insurance company and/or attorney hired by the insurance company.
If you have a personal injury claim, call our law firm for help today. Don't wait, call Mount Washington personal injury lawyer Tate Meagher of Meagher Injury Lawyers to schedule a free consultation or visit us at one of our offices: 9710 Park Plaza Ave., Unit 205, Louisville, KY 40241 or 4815 N. Preston Highway #8, Shepherdsville, KY 40165.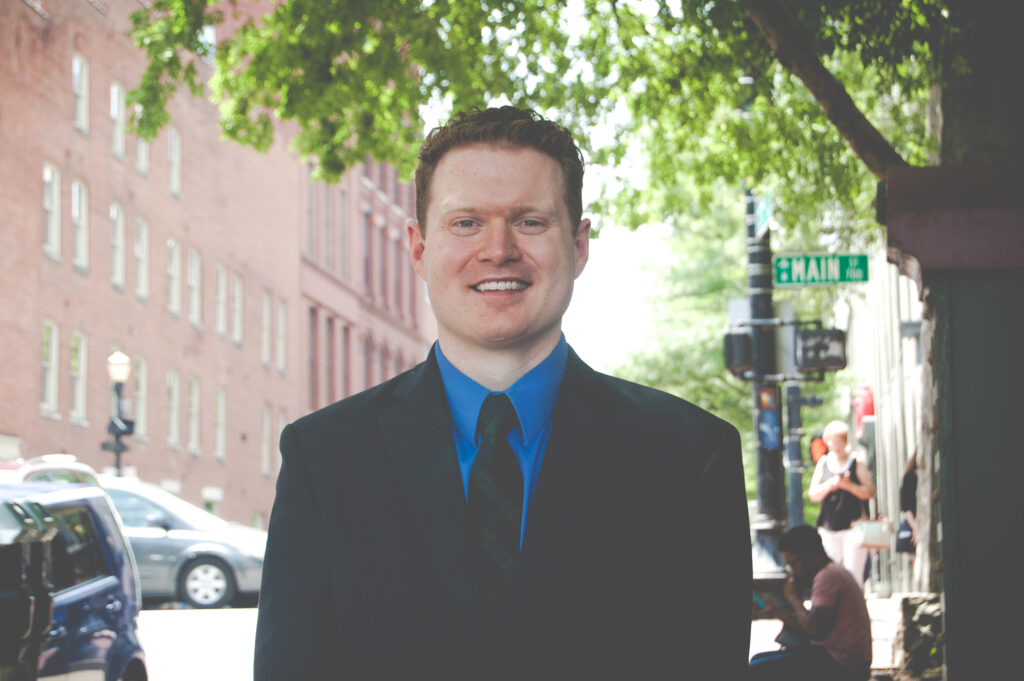 MEAGHER INJURY LAWYERS
PRACTICE AREAS
TESTIMONIALS
WHAT OURCLIENTS SAID
I Could Not Have Asked For A Better Lawyer
Mr. Tate Meagher represented me and I could not have asked for a better lawyer. Tate was responsive, kept me updated and in a timely manner, showed empathy and compassion, and worked extremely hard on my case. He not only worked with me, he worked for me, and fought hard on my behalf. Tate always had my best interest at heart. I was extremely pleased with the outcome of my case and I had a wonderful experience under his representation. I would recommend Meagher Injury Lawyers (Tate Meagher) to anyone seeking a lawyer.
Dara
You Need Attorney
Tate Meagher
Attorney Tate Meagher did an outstanding job representing me following a car accident o could not be happier with his services. He is very responsive and he fought very hard for my case. He did not ever give up. So if you are looking for an attorney who will fight hard for you and win, you need Attorney Tate Meagher.
Brandy